Trip Advisor is a mobile app providing travel and restaurant services, such as hotel and restaurant reviews, accommodation bookings, and other travel-related content.
As a review app, it aims to provide a reference for potential consumers based on the actual experiences of others.
Let's analyze and simulate the Review features of TripAdvisor with Mockplus Cloud.
Pages: Hotel Preview, Hotel Details, Hotel Distance, Hotel Review, Order, and more.
Interactions: Menu switch, menu jump, pop-out panel, close popup panel, and more.
This example presents the smooth workflow of team collaboration, comment, specs, and design handoff in Mockplus Cloud.
Preview: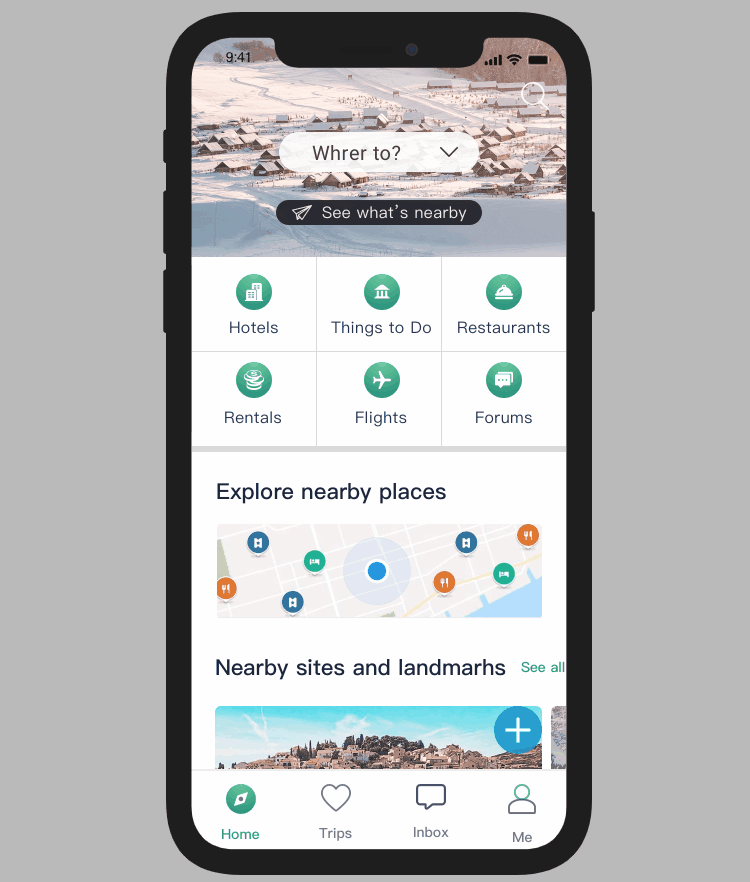 There are nine pages in total. You can check the logical relationship in this screenshot.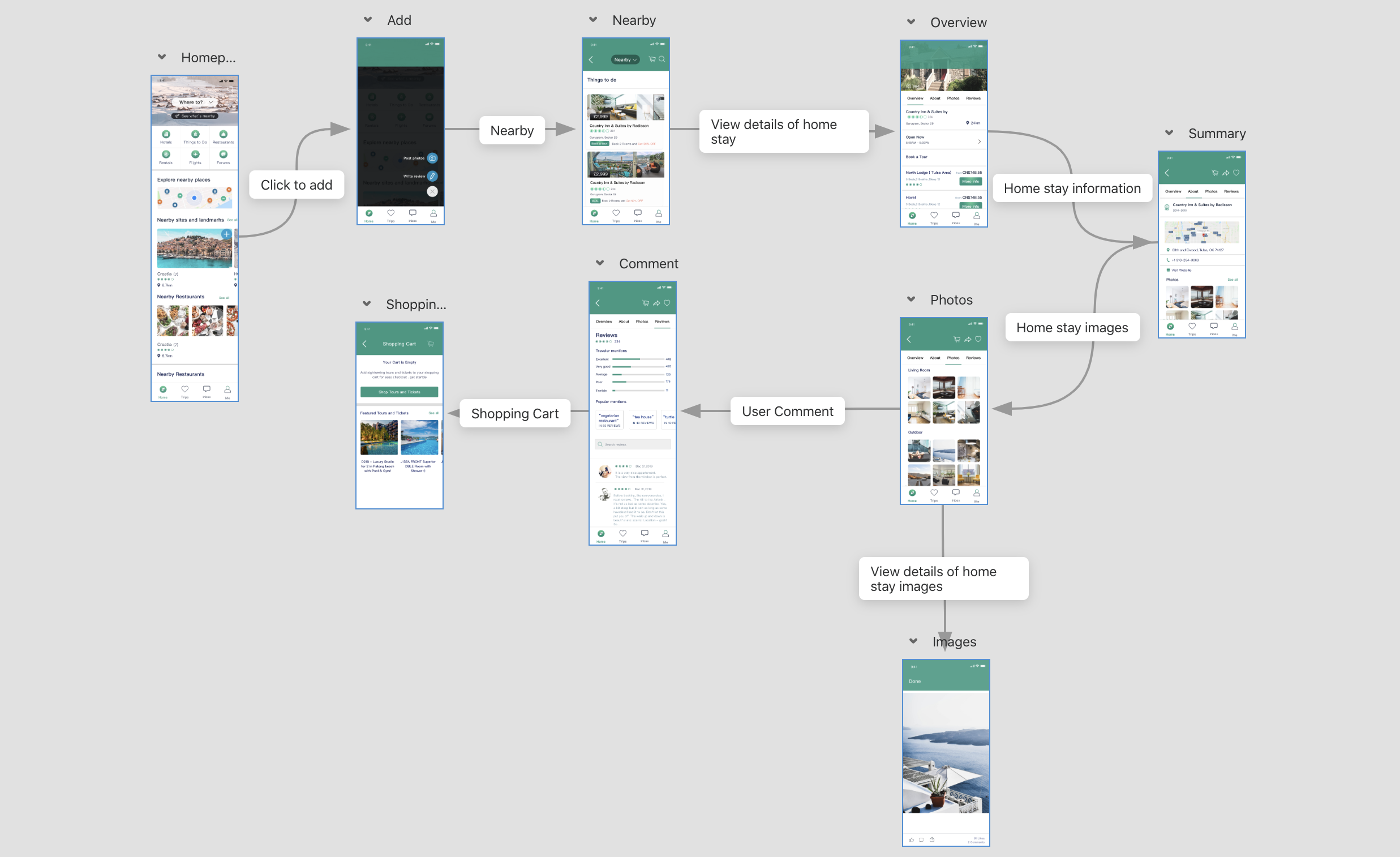 Specs could be generated automatically when the mouse hovers on the page. All the assets could be exported at @1x, @2x, and @3x sizes, so that they fit with devices in different sizes. Also, you can search the same color values in the right panels.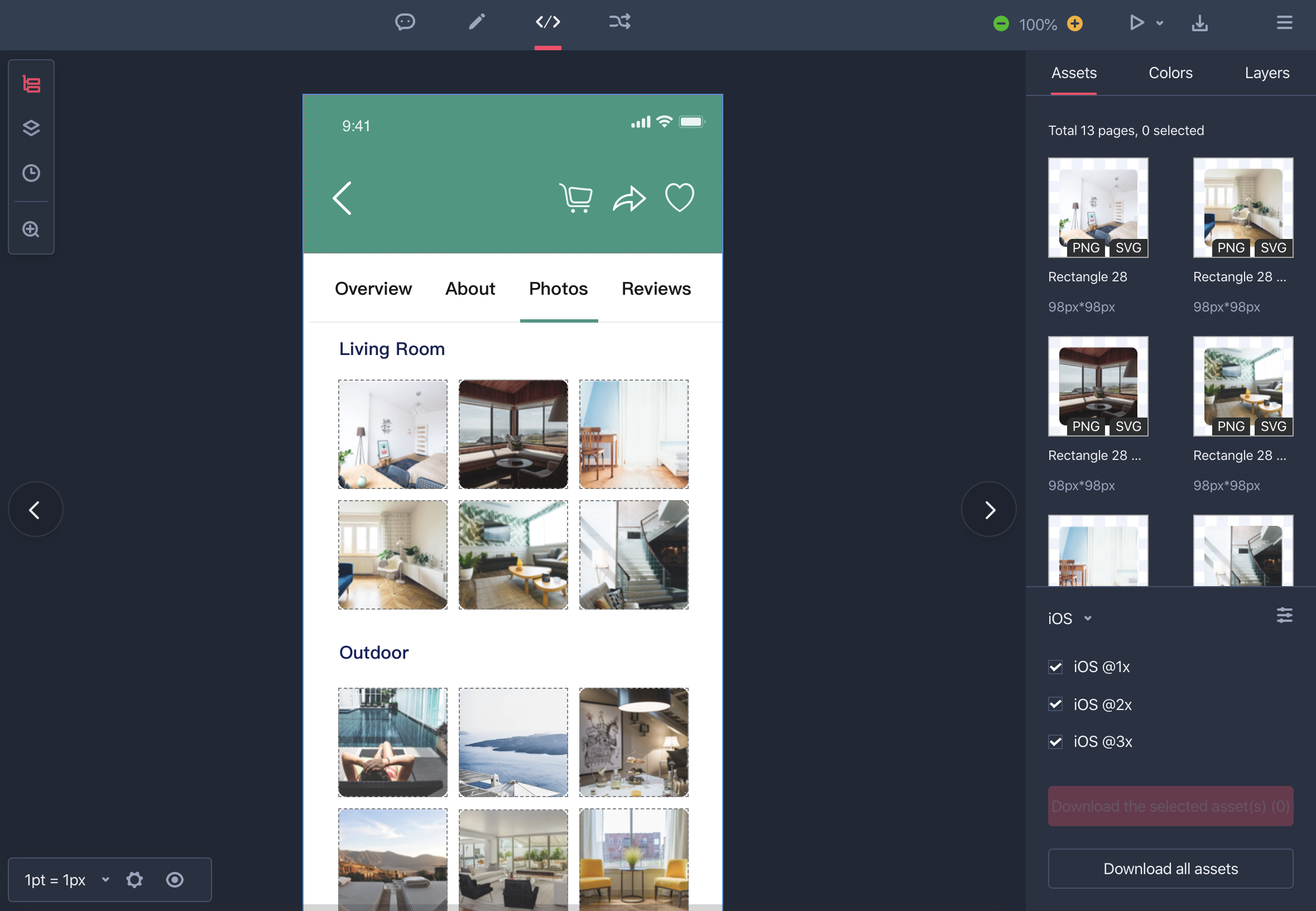 Comments added on the team project can be checked and viewed by all the collaborating members. Also, the project uploader can change the comment state to solved/unsolved.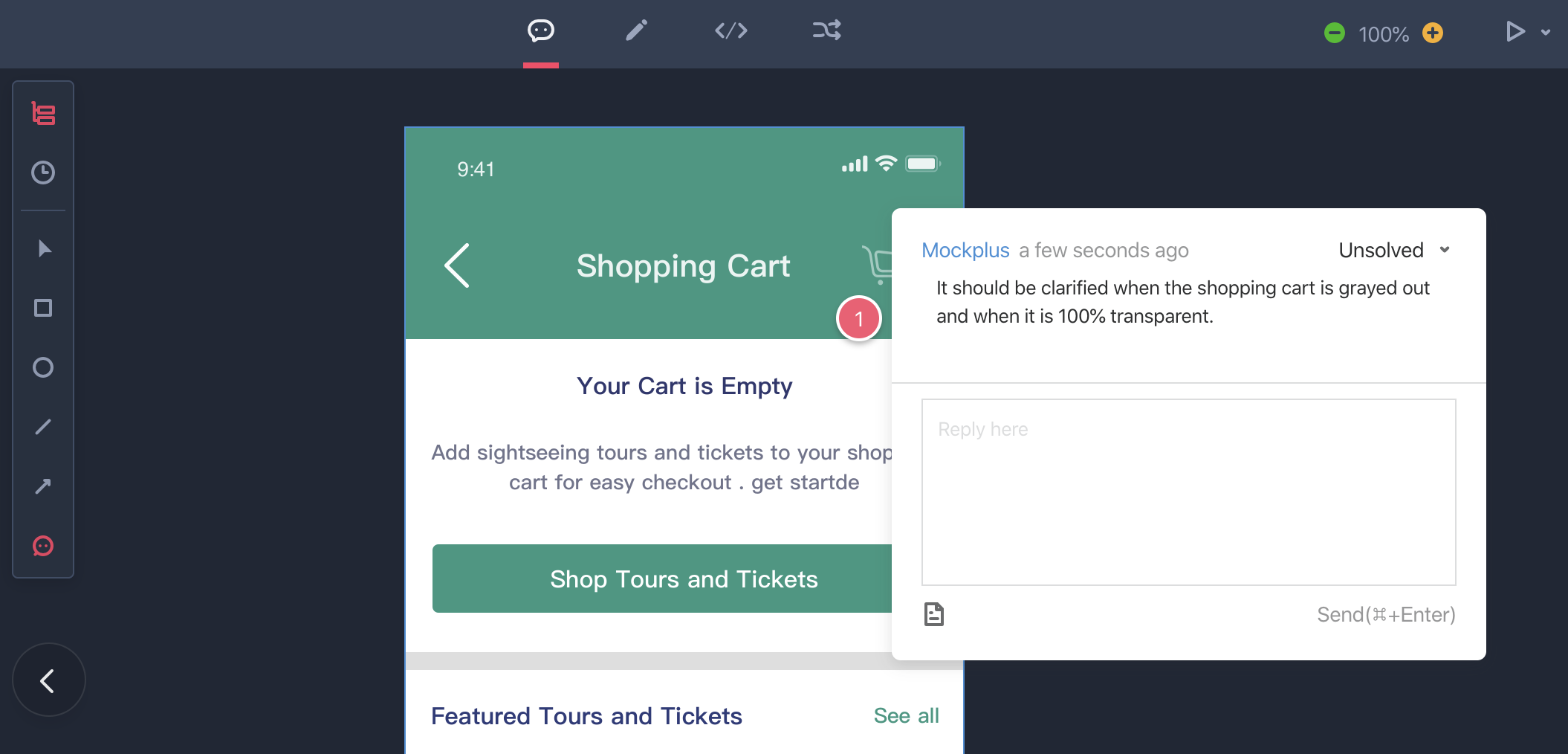 Aside from the assets and comment tools provided within Mockplus Cloud, you can use multiple methods to add specs for a more accurate handoff.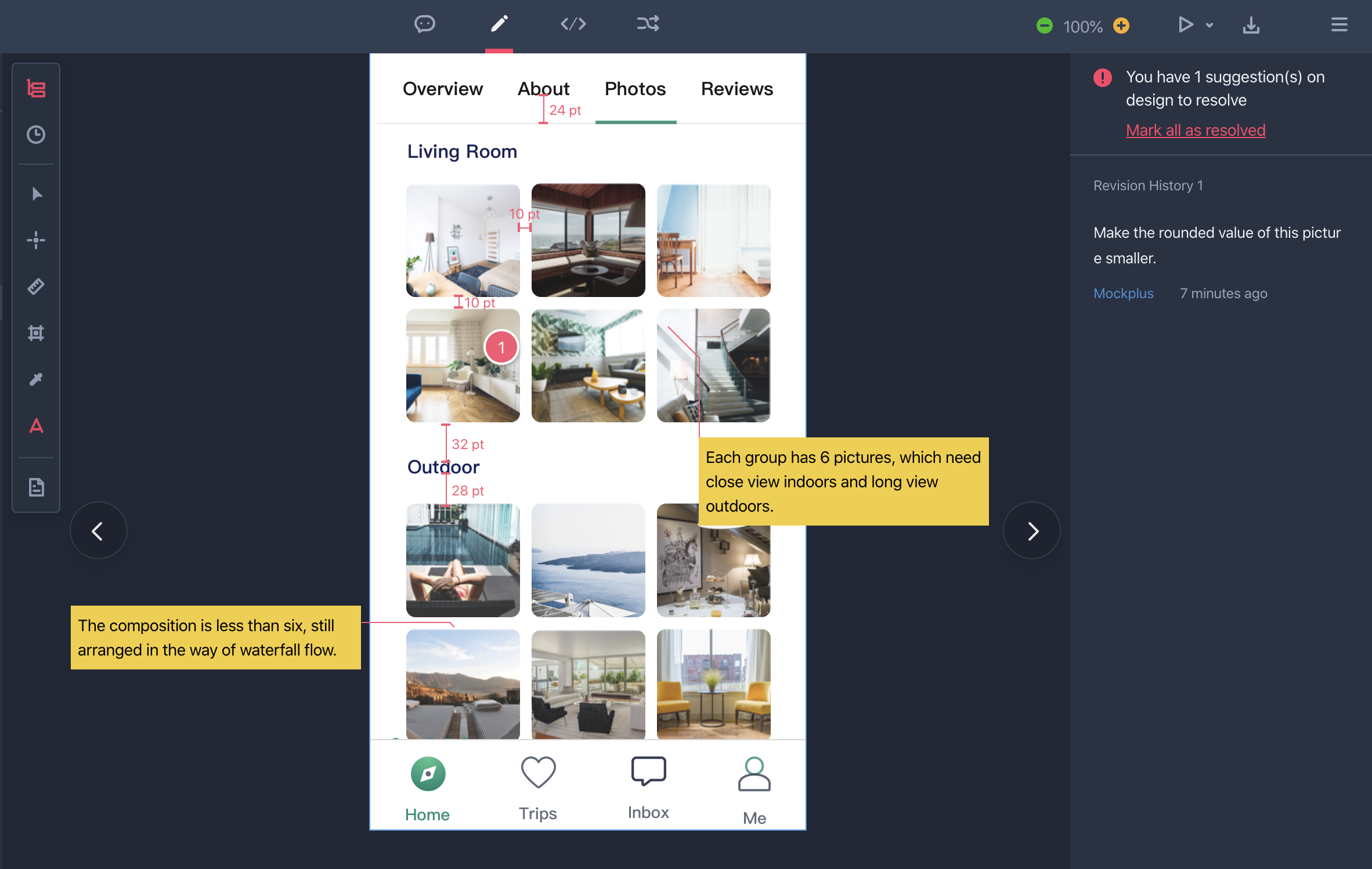 Enjoy it!