Wattpad - The existing of story world
Wattpad is a platform for discovering the world's most popular social stories which connect 70 million users and writers. You can share an original story on this platform and get encouraged by other users. It's possible to make you become the next superstar!
In this sample, we created a user flow with Mockplus Cloud to find a favored story. Also, this is a great sample for product managers and designers to learn how to make a user flow!
The Comment, Specs, Assets, Prototypes, etc., all the elements form a complete flexbile workflow in Mockplus Cloud. Which laid a solid foundation for the landing of a team's product.
GIF: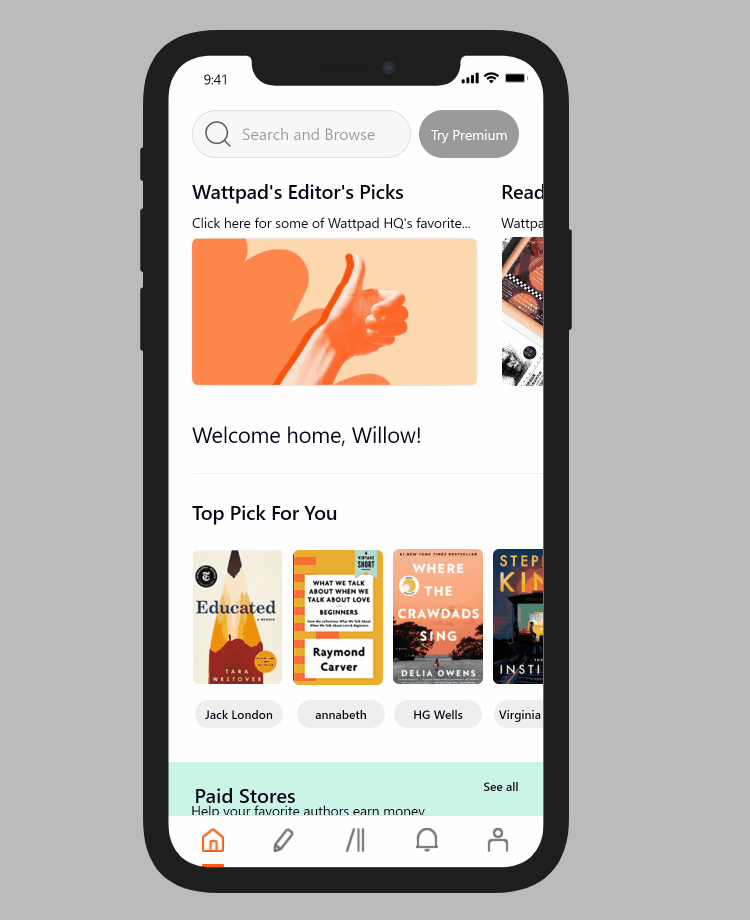 In the panel below, you can intuitively view the total 14 pages of this prototype design and their logical relationships.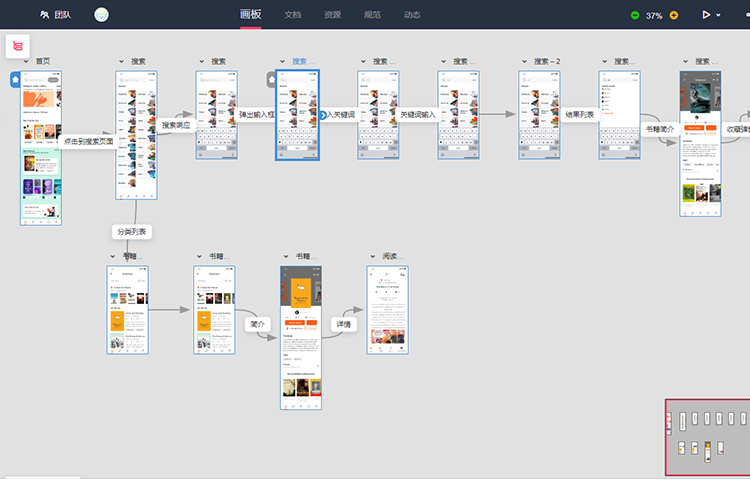 Specs can be auto-generated by mouse over. Assets of different sizes, such as @1X, @2X, and @3X, can be downloaded for different devices. If you want to search the value of the same color, just need one click.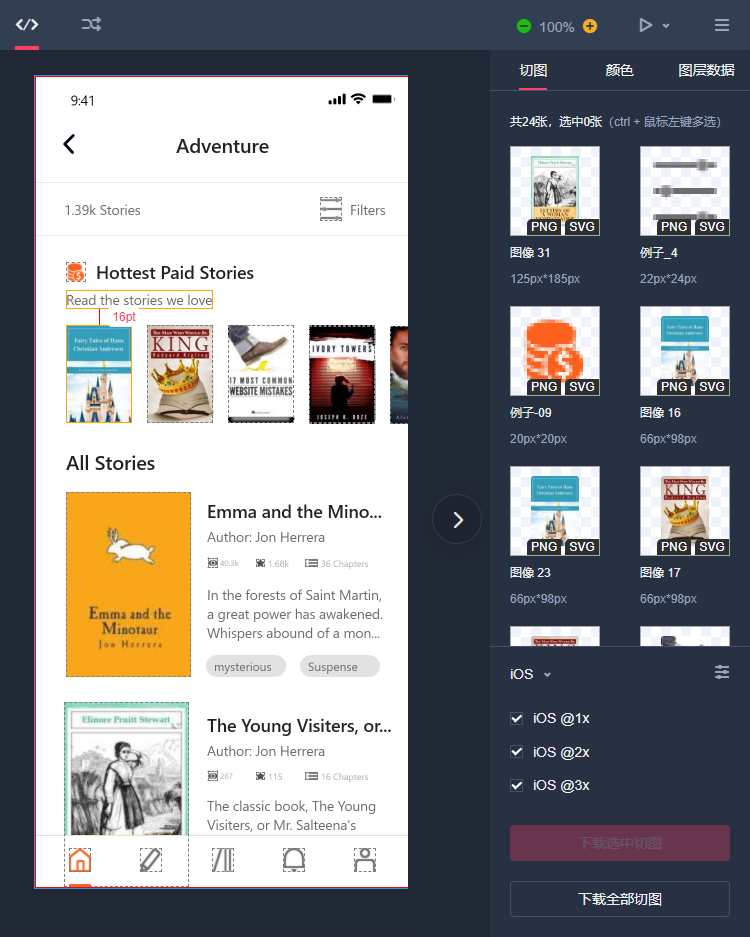 All team members can view and reply to the comments added by members, and tag one member or all members by inputting @. When they read the notification, the project uploader could mark it as a solved state.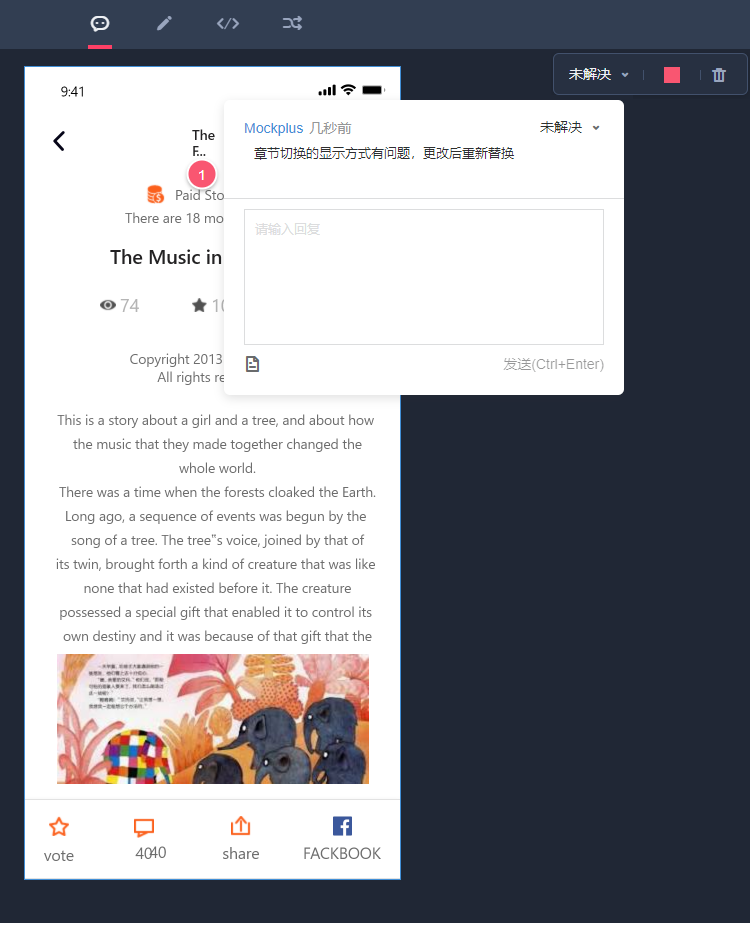 Interactions can be set by dragging & dropping the components within a page. Besides, the time and state of the interaction can be set in the property panel on the right side of the screen.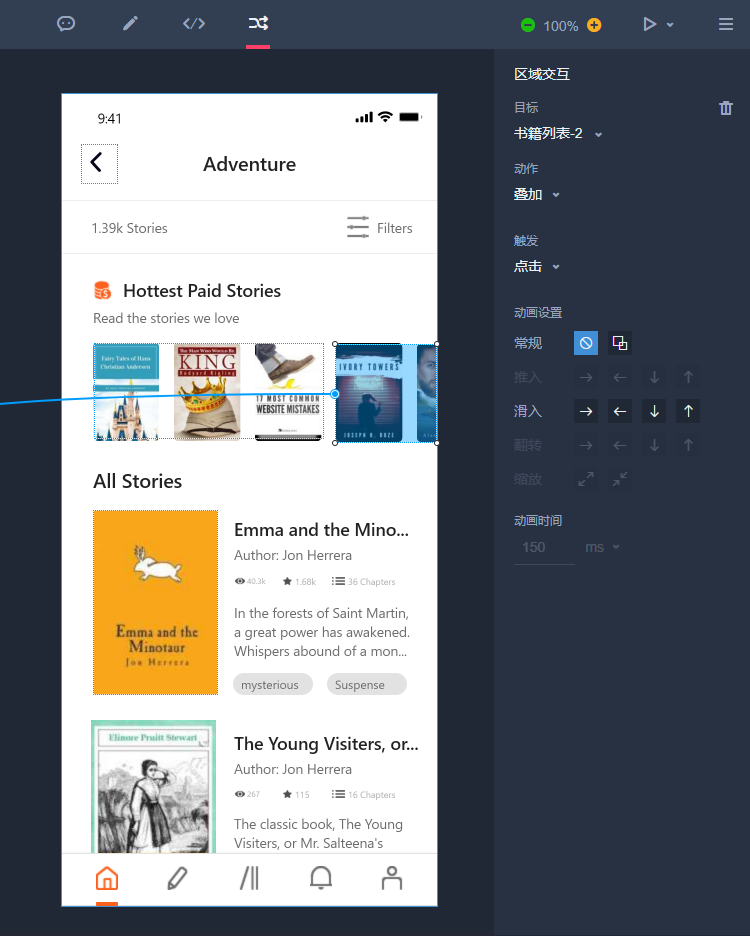 The project file can be downloaded here: Download