How to import a Figma file?
It is also possible to import Figma design files into Mockplus DT for further editing.Here goes how to get it done:
Log into Figma and choose the file you want to import;
Right-click the file and click Copy link from the drop-down list;
Switch to the Project Homepage in Mockplus DT;
Click the Import Figma file button and paste the link in the pop-up window;
Then click OK to get your Figma file imported.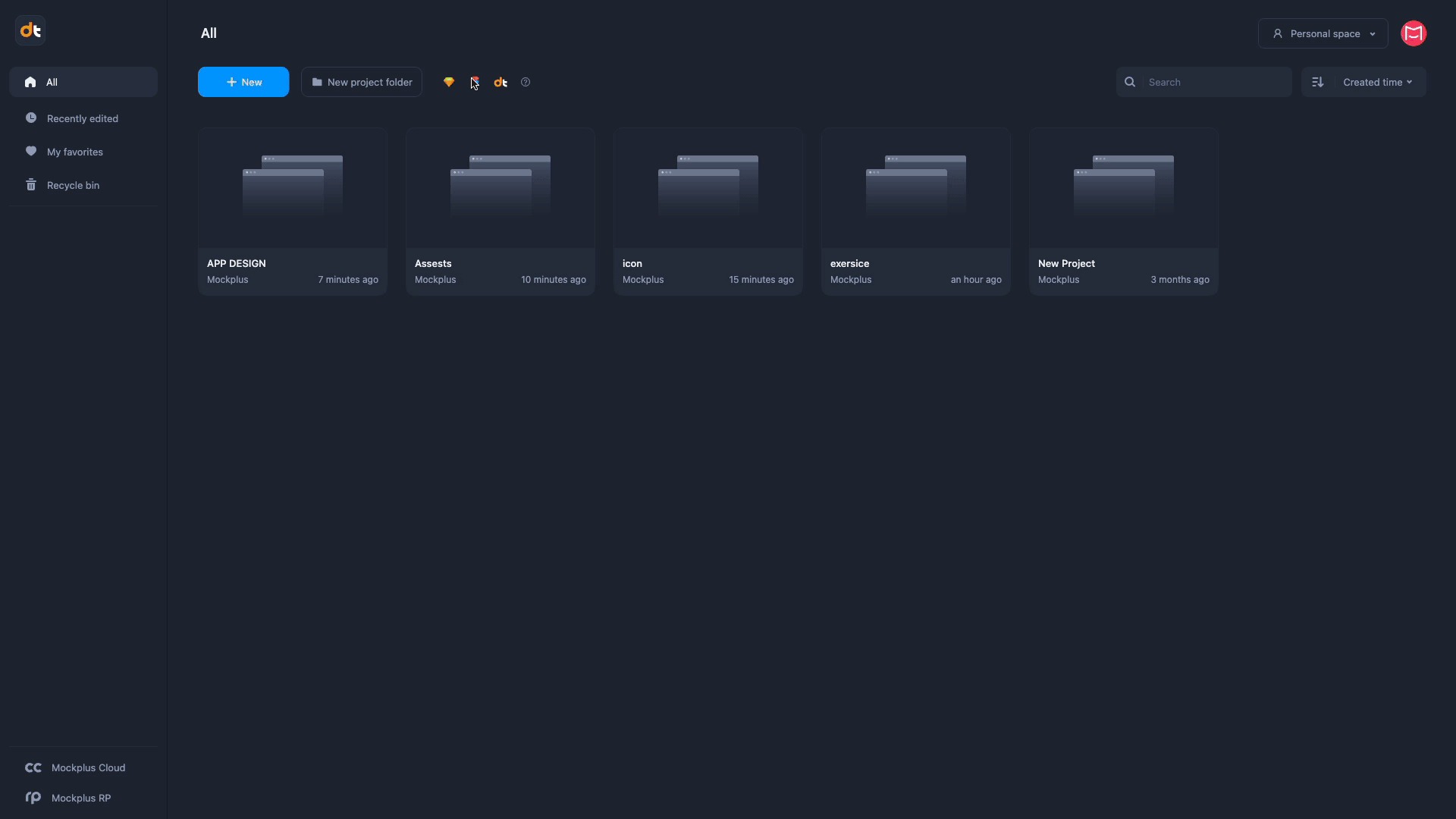 Note: You need to complete the account authentication for the first time you import a Figma file. Simply click Allow accessto get it completed.
What can I do if I fail to import a Figma file?
If you run into any issues when importing a Figma file
, you can:
Check your network or turn off your VPN or proxy server and try again.
Check your file size; if it's more than 200MBs, just separate it to import again.
Where to find my Figma design layers in Mockplus DT?
Mockplus DT works differently from Figma, and some design layers in Figma will be processed as follows:
All Symbols in Figma will be displayed on a new Symbol page in DT.
Mockplus DT will keep the style of the Symbol source for any instance in Figma files.
Frames in the Figma file will be turned into Artboards in DT.
Embedded Frames in the Figma file will be changed to Groups.